Gun Safes For Home & Office – TOP Reviews
It is not that easy to choose a safe for your needs making your way through the abundance of options available on the market. But it can be less challenging when you have an idea of what you should be looking for. Read this helpful guide on safety devices features and types with true to life reviews based on Amazon customers choice. If you own a firearm, you need to buy a gun safe for safe storage.






When you start watching the reviews, the best place for you is to start watching online. You will find many different websites dedicated to helping weapons owners find the right weapons, accessories, and safes for what they want. These reviews are written by the owners of the weapon, like you, and they discuss how easy it is to install a safe, how easy it is to open and close, block and etc.



Safes Features to Search for in Reviews
Let's start with features you need to consider prior to purchasing a safe
Dimensions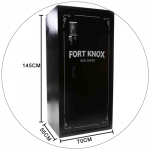 It's quite obvious that you don't need a large safe for storing your only handgun. And that's why safes are usually divided into handgun vaults, for long rifles and even for extra-long guns. But how small or large your safe should be?
This depends on a number of factors:
What are the dimensions of your pistol? Make sure you know them before choosing necessary protection.
Are you going to keep ammunition in the same safe? If yes, take into account some inner space required for its storage.
How many weapons are you going to have? If you own one pistol at the moment, but you are planning to buy more, then it makes sense to choose a larger safe for a further extension since usually, 2 small safes come at a higher cost than one larger.
Where are you going to place your safe? Take measurements beforehand to make sure that a chosen safe will fit in the designated location. By the way, this leads us to the next feature to keep in mind, when choosing.
Location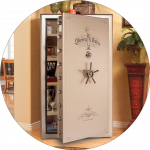 There are floor safes and under-bed vaults, portable safes and car options, in-wall versions and some other types available on the market – you can choose an option depending on where and how you prefer storing your weapons. Sure, it will be incorrect to compare a portable safe with a full-fledged cabinet option, since, for example, in the first case the lightweight will be seen as an advantage, while in the second case – as a weakness. Nevertheless, there are some common features, distinguishing their from bad ones, and now we are moving to them.
Steel Thickness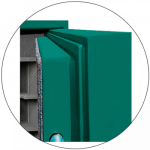 The stronger the walls, the more reliable the safe. It is really easy to break a safe made of cheap 1.5 mm steel – this doesn't even require any special tools and burglar's strength. And even quality locks cannot prevent such a break since burglars won't bother to tinker with them. Today, you can find plenty of budget-friendly safety devices made of 3 mm/10 gauge steel (side walls) and 5 mm/7 gauge steel (door plate) on the market – and this is the minimum acceptable standard. Within a bigger budget, it is better to buy a burglar-proof safe with a multi-layered design made of composite materials.
Locks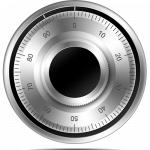 There are key-operated and combination locks available for safes and both types can be further divided into different types and classes. Actually, the level of security depends on the classes rather than on the types, while the latter involves functionality, ease of use and speed of opening. You don't need any keys to operate combination locks, and so these options are easier and faster to use. But the combination type includes mechanical dial locks and electronic keypad options, not to mention the most high-end biometric variants. Since key-operated and dial locks don't need any power supply, they are cheaper and more durable, while inferior to electronic locks in the speed of opening and convenience. Besides, they cannot lock automatically like electronic locks do. Biometric versions are attractive for the idea that you don't need to memorize or write down your code combination. However, cheap biometric safes show a vast majority of lock problems and poor durability, while commercial quality biometric systems cost a penny. As for the classes, it is highly recommended to give preference to Underwriters Laboratories listed locks, which comply with the UL's standards for different types of a locking mechanism. For example, it is better to choose UL 768 Group II to dial locks or UL 768 Group I electronic keypads manufactured by reputable La Gard, Sargent & Greenleaf, Kaba Mas or AMSEC companies.
Weight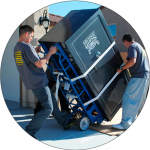 As it was already mentioned, heavy safes can be both an advantage and a problem depending on how you are going to use them. Still, weight is an important feature to consider when it comes to comparing different safes of one type and price segment. When you compare several similar vaults and one of them is significantly heavier than the others, this often means that the massive option offers more steel for the price, while lighter there are more flimsy and unreliable. Besides, heavy floor safes and cabinets are less likely to be stolen along with all your weapons, especially when they weigh over 340 kg/750 pounds – such models are not defenseless even against burglars with a push-cart.
Fire-resistance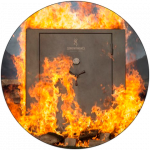 A fireproof label is a great plus for a gun safe since it implies that expensive and explosive contents of the container can survive a fire or, at least, its fireproof features will gain some time for you to take appropriate measures. But the label tells you little about the real fire-resistance of your safe unless it is proved by UL 72 rating or materials used to ensure this resistance. Poured concrete amalgamate, ceramic wool fiber or high-temperature fiberglass are among materials for fireproof safes, while cheap gypsum drywall options cannot provide reliable fire protection for more than a few minutes. Anyway, even when choosing among cheaper options, give preference to safes with a thicker fire insulation layer all other things being equal.
Interior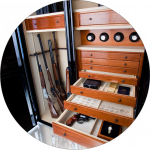 The safe interior is more about convenience than protection, but it is difficult to believe that gun vaults can feature ill-designed interior space. All kinds of racks and drawers can be really useful when you have plenty of guns and ammo to store in one place. However, all these bells and whistles add to the price tag, so do think twice about whether you need them. Actually, you can purchase storage kits and organizers on the aftermarket, and this can be even more beneficial in regards to both price and convenience. The door panel for accessories for the cannon safe is included in many higher-end models, depending on the brand. You open the safe door and have a broad set of pockets and compartments to put things and ammunition in them. Usually, they have compartments for several pistols, large pockets for ammo or whatever else you want to insert into them, the option from Liberty Safe has even an isolated pocket for multimedia files.
Top 5 Of Various Types
Now, let's find out which safes are based on Amazon buyers' preferences and why they are top rated
SereneLife SLSFE14
This compact handgun safe is one of the most storage units among Amazon buyers and it is for obvious reasons – the vault is more than affordable, yet quite reliable. It features solid steel walls coated with corrosion and stain-resistant powder adding its durability. The safe box is equipped with an electronic keypad and supplemented by backup keys to prevent troubles in case of forgotten code combination. Its low battery indicator serves to let you know when it is time to buy 4 AA batteries. Having the size of 12.2×7.8×7.8 inches and weighing 10.32 lbs/4.7 kg, the box boasts advantages of a compact safe, while providing sufficient interior space for storing a couple of guns along with wads of cash and valuable papers.
Pros:
Affordable price.
Allows both electronic and manual access.
Features pre-drilled holes for easy in-wall or in-floor mounting.
Comes with mounting bolts, keys, and batteries.
Cons:
3 mm door and 2 mm wall thickness is just a little above the average for cheap safes.
No proves of fire- and burglar-resistance.
Simple interior design with no organizers.
Summary: Perfect when you are on a tight budget and want to protect your valuables from your kids and other housemates.
SnapSafe Lock Box XXL
A handgun box is an option for those who carry their guns when traveling either by car or by air. It is approved by the Transportation Security Administration for transportation by airlines and complies with the California Department of Justice requirements as to firearm safety devices.
In fact, in this lockbox, you can carry anything you like from your sensitive papers to valuable electronics, and this versatility is an obvious plus. Its size of 11.5×8.5×2.5 inches allows storing an average gun and even its ammo, while the weight of 6 lbs/2.7 kg is acceptable for a portable device. The lockbox is made of 16-gauge steel, which can seem poor for a full-scale safe, but more than sufficient for a portable storage unit. The box comes with 4 feet security cable made of steel, which can be used to anchor the safe to any stationary object for better security.
Pros:
Affordable price.
Compact size and lightweight.
Interior covered with protective foam for careful storage.
Simple, yet reliable key-operated lock that comes with a backup key.
TSA-approved.
Cons:
The key lock doesn't allow quick access.
No inner space organizer.
Thin steel and no fireproof features.
Summary: Great for traveling and multipurpose use combining mobility and large inner space.
Barska AX11652 Quick Access Biometric Rifle Safe
Unlike previously described models, this long safe boasts a respectable brand name, as Barska is often mentioned among manufacturers of firearm storage units. The sad side of this is the less affordable price tag, though the quality is worth paying. The storage unit comes with a quick access
biometric lock
capable of storing up to 120 different fingerprints! We doubt that you will need all the database opportunities, but if you are not the only one who is authorized to use guns stored inside, this feature is a great advantage. Since the safe allows storing up to 4 rifles, other authorized persons can use the unit independently. Besides, the safe features a convenient rifle rack and a separate department for storing a gun or ammo.
Pros:
Features Low Battery indicator and comes with batteries included.
Pre-drilled mounting holes and mounting hardware included allows for fast and easy installation.
Backup keys provide access in case of the electronic lock failure.
Compact design ensures much placement options.
DOJ-approved.
Cons:
The one-year warranty is quite humble for a respectable manufacturer.
No information about steel thickness is available.
No UL-compliance is specified.
Summary: This USA-based brand offers a nice option for at-home firearms storage, both affordable and convenient in use.
Stack-On GCB-908 Steel 8-Gun Security Cabinet, Black
This safe is included in Top 20 Amazon bestsellers and it tops a list of gun storage cabinets. Stack-On is well-known all around the world as a manufacturer of quality, yet affordable safes and this item show its advantages. It allows storing up to 8 rifles of different length – up to 54 inches/137 sm. It also has an upper shelf for holding handguns or/and ammo, but it can be removed in order to get more space for long weapons. The foam-padded bottom prevents scratches, while the convenient barrel rest provides well-arranged storage. The cabinet comes with 2 keys and a secure 3 point locking system.
Pros:
Attractive price.
DOJ-approved.
Easy mounting to the floor or wall with pre-drilled holes.
Well-organized inner space coupled with compact dimensions.
Cons:
Freestanding placement is not available, mounting is required.
Only one-year warranty.
No fast access.
No specs on steel thickness are available.
Summary: Applicable for storing various types of guns, both short and long, offering much of inner space for the value.
Steelwater Standard Duty 16 AMEGS592216-BLK
This safe is a representative of a high-end storage unit class – they are not so among average Amazon buyers because of their high price, but they always earn reviews due to their superior quality. The safe offers multiple inner shelves, sections, and organizers to ensure convenient use and careful storage. It can withstand 60 minutes of fire and features an impressive door thickness of about 5 inches/12 cm. The unit is equipped with a digital keypad lock and supplemented with a mechanical lock with a backup key. Its drill-resistant hard plate protects the lock from any breaks, while 1.5-inch locking bolts add to the security.
Pros:
Allows storing many firearms units of different types along with the ammo and other valuables.
Boasts superb interior with automatic LED lighting.
Shows a great stylish exterior design.
Provides reliable protection against fire, drilling and other kinds of breaking.
Cons:
High price.
Impressive dimensions and heavy weight make it exacting to location.
What Type Of Safe Weapon Do You Need?
Depending on what you need, there are some options for safes. Originally, safes were made to protect things from theft. Choosing a safe for your needs consists of three categories of safes: fire safety, home, and weapons.






For weapons. Usually, large safes are resistant to burglary and are built with improved anti-theft facilities.
For fire protection – to protect things from fire, water, and smoke. Fire-fighting safes are suitable for almost all people. They have a simple locking mechanism, but reliable and protects against theft.
Home safe. Because of the smaller size, a home safe is not recommended for anti-theft protection but is great for quick access and storage of weapons from children.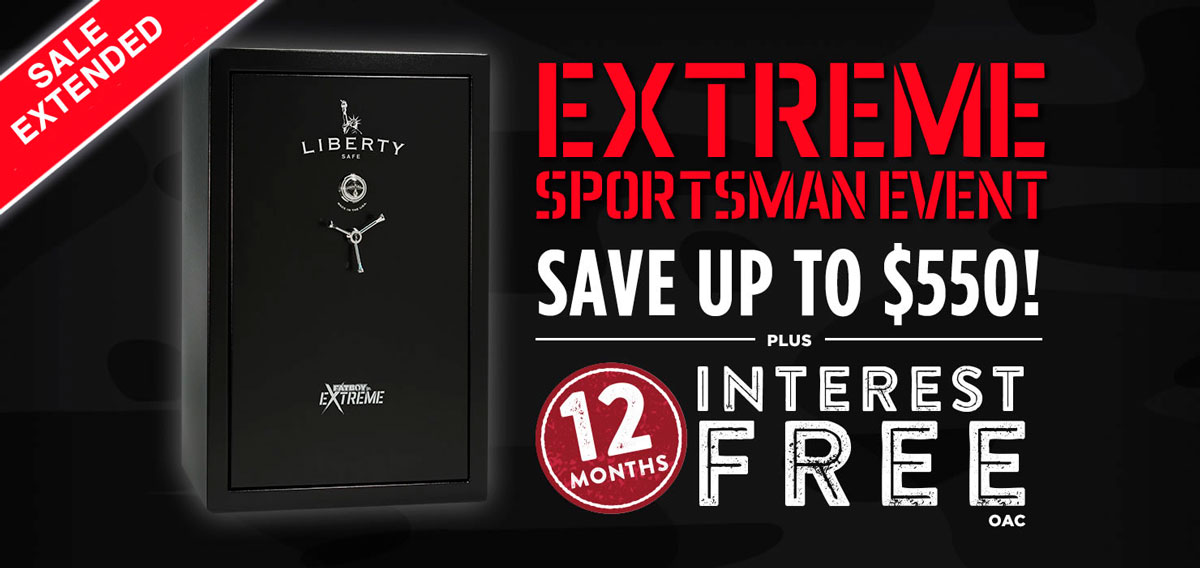 Top Rated of Various Designs Presented In The Sales Marketclose
| Image | Product | Brand | Link |
| --- | --- | --- | --- |
| | Barska Quick Access Biometric Rifle Safe AX11652 | BARSKA | |
| | Stack-On TC-16-GB-K-DS Tactical Security Cabinet, Gray/Black | Stack-On | |
| | GunVault Microvault Standard Digital Pistol Safe MV500-STD | GunVault | |
| | First Alert Portable Handgun Safe, Small Multicolor, 5200DF | First Alert | |
| | SnapSafe Lock Box With Combination Lock, X-Large | SnapSafe | |
| | GunVault Multivault Standard Digital Pistol Safe GV2000C-STD | GunVault | |
| | 7775 1.8 CF Large Electronic Digital Safe Jewelry Home Secure-Paragon Lock & Safe | Paragon Lock and Safe | |
| | GunVault Nanovault 200 Nano Pistol Safe NV200 | GunVault | |
| | Hayman FS8 Steel Body Floor Safe | Hayman Safe | |
| | Secure It Gun Safe Agile Model 52 Gun Cabinet: Holds 6 Rifles and Includes CradleGrid Tech, A Heavy Duty Safe with Keypad Control, Stores Rifles, Shotguns and Pistols, Easy Assembly | Secure It | |
| | Secure It Gun Storage Fast Box Model 47- A Hidden Gun Safe, Protect Your Guns with Electronic Lock and All Steel Construction. Easy Access with Quick Release, Perfect for Under Bed, Vehicle, Cabinet | Secure It | |
| | Secure-It Gun Safe TG3000 Combination Lock Handgun & Pistol Safe | Secure-It | |
DISCOVER WEAPONS VAULT & CABINETS IN BESTSELLERSclose






Before you make your choice - check out the useful videosclose
This is one of the last of the reviews with safe weapons, and you can not be mistaken with these presented models and trademarks for your disposal. Also noteworthy: do not forget to check the warranty on the secure, independent laboratory certificates. And you are on the way to owning weapon protection of your dreams.

The Leading American Manufacturers
It is necessary to look more closely safes of such brands as AMSEC and Cannon. Making a purchase from well-known manufacturers of lockers and safes that will meet higher standards to remain competitive in this market. Made in the United States often means ensuring high quality at the local level. Products of American manufacturer must adhere to a higher standard to remain viable.






Many shops of weapons and pistols, sell pistol safes of different brands and quality and you will receive a safe that comes with quality and guarantee the secure storage and launch of your weapons. Regardless of which brand of product you buy from Barska, Blue Dot, Browning, Inkas, SecureIt, American Security or Cannon, you will always be sure that your investments will be protected by excellent design, reputation, and guarantees that must ensure that you make a wise decision.